i'm an official recessionista now. just meaning to be thrifty at all times and stretching budget at all cost.
since the credit crunch somehow stayed a lil more longer (as i expect market will be up by march this year-and yes am that positive..),
it's high time to set aside lunch-ing-out and that weekly dose
of shopping.
but if you cannot stop your feet from going to the big boutiques and shops,
would be better to just hop-around and go window-shop.
learn to just be contended in feasting your eyes on the hot items on the rack.
yes, they may be gone soon, but always remember before you know it, trends change
in less than a time.
on the weekends that I was contended of not purchasing anything except
for our weekly grocery (which btw, is also included in the being thrifty mode),
we would spend our time to hop around places and just as i would say, stare on those eye candies.
we got a visit to the dubai mall, and what a pleasant surprise- their forever21 shop is by far
the biggest in the U.A.E. I think, and just like zara and mango, they came up with clothes for men already, so
my hubby wont be needing any excuses not to get inside when i'm there to take a peek of what's new and hot.
check out these fresh almonds, first time i saw them in my lifetime and they are soooo green.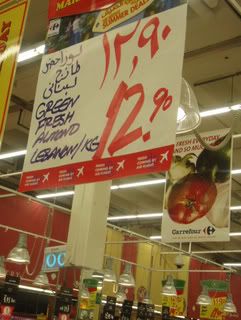 these only two were the pix i took since a guard told me that cameras are not allowed inside the grocery. wtf?!
and so most of the time, our fridays were spent early morning at the jumeirah open beach (need new idea of where to go by the time summer hits) and a longer stay at home except if
there are invitations of dining-out or when were a lil bored. call me couch potato but sometimes, it feels good to just be at home and
dvd-marthon with my family.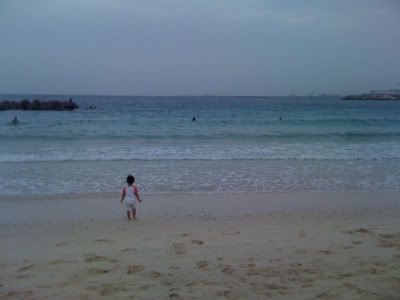 2 weks ago or so, I was reminded of my childhood days, when I always dreamed of laying on the clouds, from afar they look so soft that when you lay your head to rest there, then it'll be such a wonderful feeling. I am so thrilled to see one up close and personal. seeing these made me nostalgic.. i remember those day dreams..
sometimes i this think of how does it feel to walk in the clouds? literally.. yes, one whould fall :)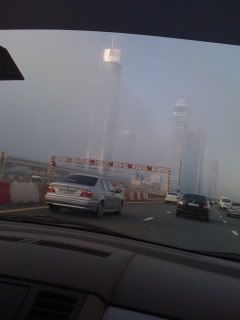 I'm loving this part of DM, the parts where some quality resto is here and not to miss the chococlate boutique that is to die for.. and not to miss patchi of course :)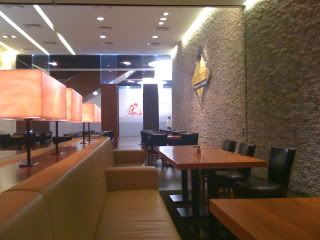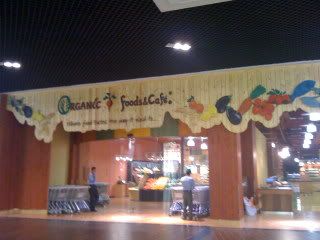 they are chocolates-displayed like rare-jewels, only from Delice (talk about sophistication)
I'm glad i always have my iphone with me.
summer is almost here- time to hit the waves before they get extremely hot ;)